Main content starts here, tab to start navigating
Private Events
Slide 1 of 6
Slide 2 of 6
Slide 3 of 6
Slide 4 of 6
Slide 5 of 6
Slide 6 of 6
Private Dining Room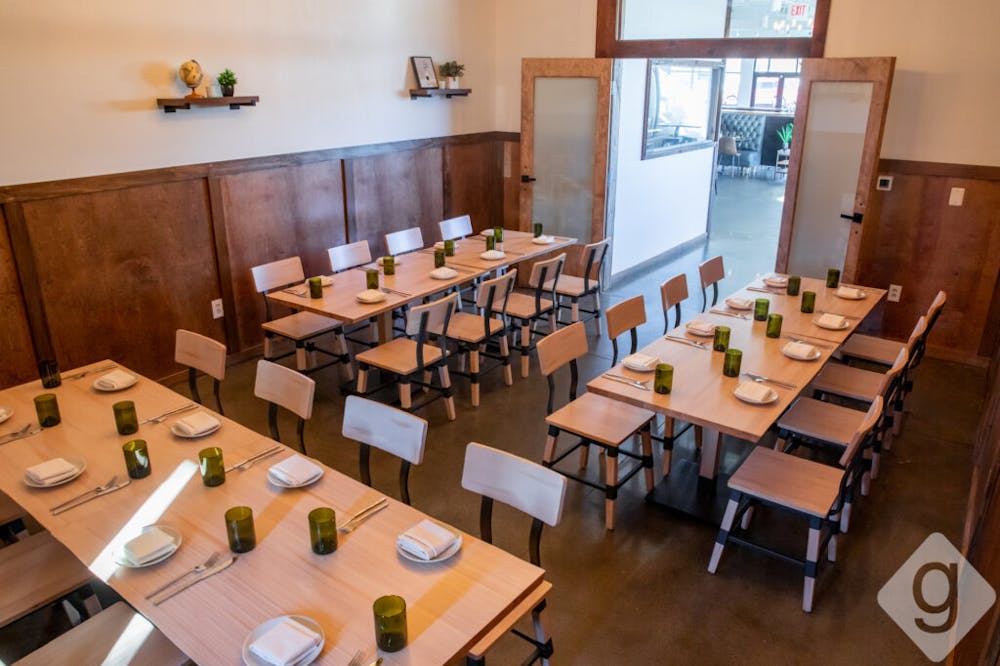 Seating Capacity: 30
Standing Capacity: 30
Tucked away in the back of our Sylvan Park location, our main private dining room seats up to 30 guests at separate tables or up to 18 at one table. The room can be completely closed to provide the privacy that is needed or remain open to enjoy the ambiance of the restaurant.
Island Bar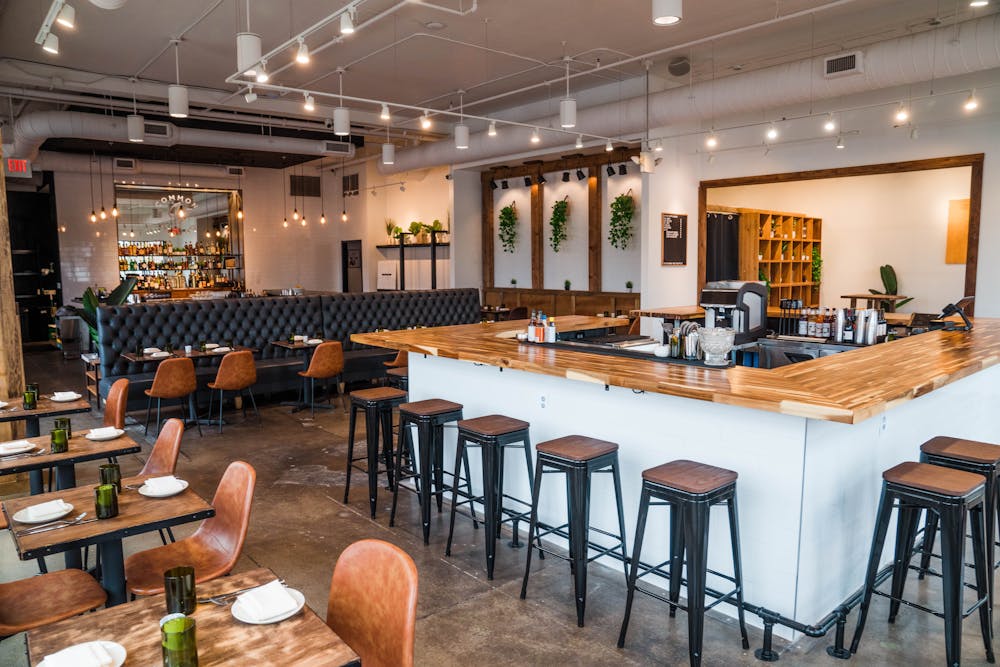 Seating Capacity: 30
Standing Capacity: 60
Located at our Sylvan Park location, the Island Bar just adjacent to the patio, fits 30 comfortably seated or upwards of 60 for a standing cocktail event. Add on the patio to increase to an additional 24 seated guests.
This space comes with a dedicated bar in order to expedite beverage service. There is also a TV screen for displaying logos, slideshows, live sports, or anything else desired.
Bar High Tops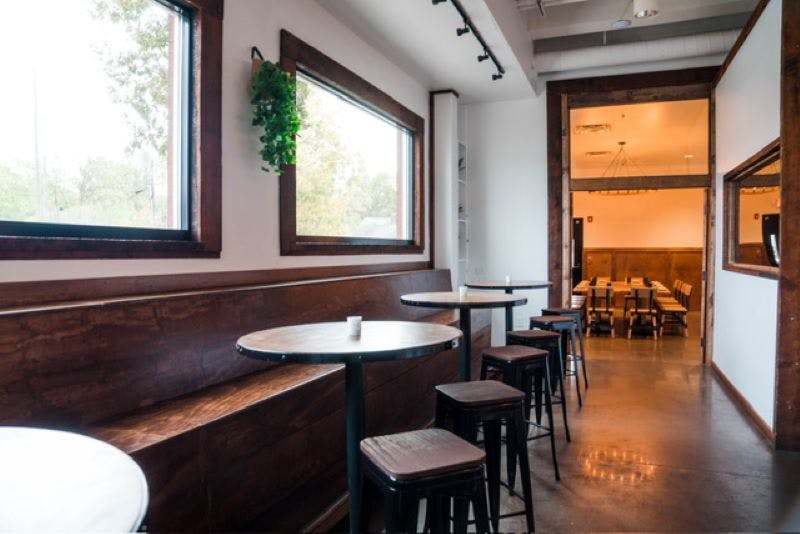 Seating Capacity: 16
Standing Capacity: 30
Our high-tops in the bar area at Sylvan Park are the perfect space for your happy hour cocktail event. With the close proximity to our main bar, drink service is efficient. We also offer sharable starters to accompany our cocktail, wine, and beer selections.
This space is also a great option for a cocktail hour prior to being seated in our private dining room.
Covered Patio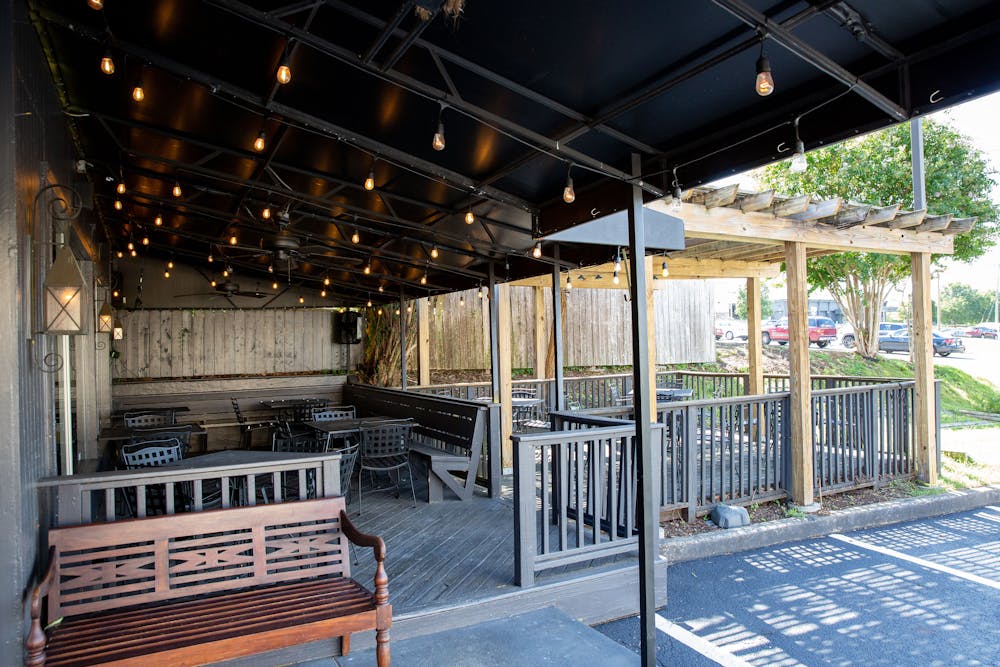 Seating Capacity: 32
Standing Capacity: 50
One of the highlights at our Berry Hill location is our semi-covered patio. With seating up to 32 or standing room for 50, the space offers the opportunity to enjoy the outdoor weather. Book the full patio for ideal privacy or book only the covered portion for a perfect dinner for up to 12 guests.
Full Restaurant - Berry Hill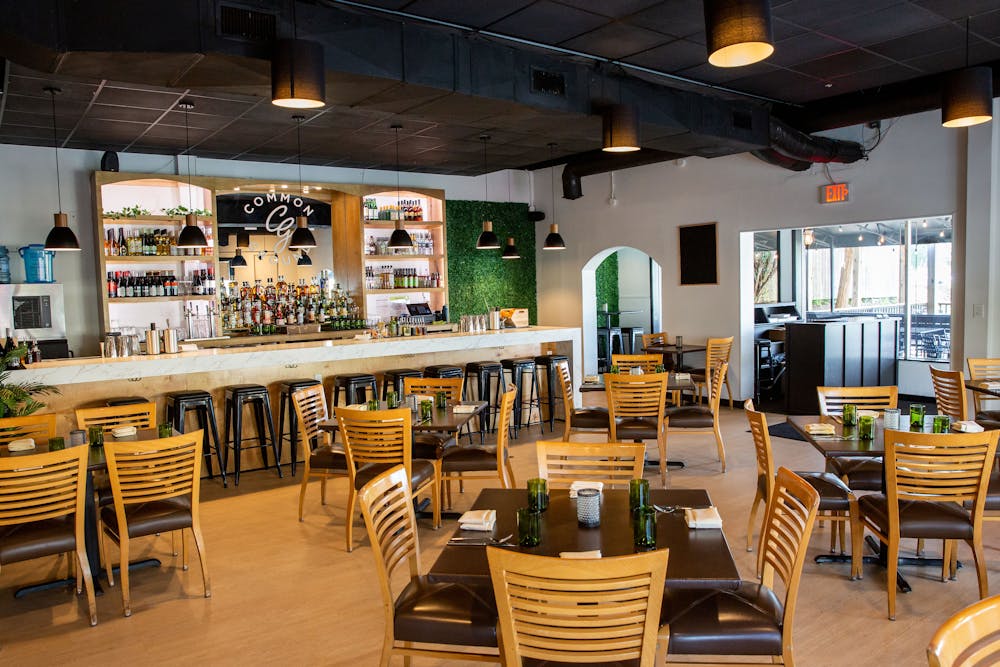 Seating Capacity: 50
Standing Capacity: 75
Our Berry Hill location offers the opportunity for a group of up to 50 to have the full inside space to themselves for a seated dinner. A group of up to 75 can also host a cocktail party in the space. The bright bar serves as a backdrop for this event that can be hosted for lunch, brunch, or dinner.
Event Information
Rental
The use of our spaces and rooms are subject to a food and beverage minimum purchase based on the specific space your group requires, minimums are not published because they vary based on the date, time, and space for your event. This minimum does not include applicable service charges or sales tax.
Service Charge and Tax
An event service fee of 22% will be added to your event and all applicable taxes are added to all food, beverage, and other charges, where applicable.
Payment
All payments are to be made by credit card or cash. A signed agreement and card on file is required to guarantee your space.
Cancellations
Cancellation policy varies based on the event.
Guarantee
A total guaranteed count is due 5 business days prior to your event. If no guarantee is received and agreed upon, the number of guests expected will be considered the guaranteed number. Events are charged based on the final guest count provided.
Food and Beverage
Due to health, safety, and liquor laws, all food and beverage must be supplied by Common Ground unless approved by the Manager. Service fees may apply to items not supplied by Common Ground.
Decorations
You are welcome to bring in decorations for your event, however, glitter and confetti of any kind are not permitted. A room cleaning fee of $250 will be applied if glitter and/or confetti are used.
Description of Rooms
Private dining room accommodating up to 24 guests and up to 18 guests around one large table. 40th Ave lounge plus private dining room. Accommodates up to 40 guests for mingling-type events with bar access.
- Buy-outs are available for the entire restaurant.
- On-site audio/visual equipment available.
Event Planning Services
- Custom printed menu.
- Customized menu and beverage planning.
For Additional Information
Contact Lindsay Taylor at (401) 523-6351 or lindsay@cgnashville.com.